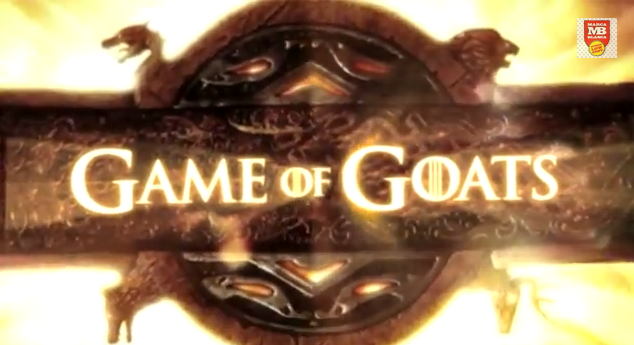 Tranquilli, non ci sono spoiler o rivelazioni di alcun tipo sulla quarta stagione di Game of Thrones.
Però c'è comunque una chicca imperdibile: la sigla di di Game of Thrones rifatta da quegli animali fantastici che sono le capre. Abbiamo dedicato a loro già un post sui loro versi quasi umani e un altro sulla loro interpretazione di "Livin' on a prayer" di Bon Jovi.
Oggi con la sigla di Game of Thrones raggiungiamo la vetta.